Keynote Speakers



Dissimilarity and Retrieval of Time-Varying Data Towards Big Data Analysis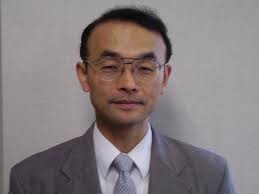 Teruhisa Hochin
Information and Human Sciences
Kyoto Institute of Technology
Kyoto, Japan
hochin@kit.ac.jp

Abstract
In analyzing big data, data are tried to be categorized into several classes based on their similarity or dissimilarity. As the success of the analysis depends on dissimilarity, dissimilarity plays a very important role in analyzing data. Dissimilarity is also used in the similarity retrieval. This talk focuses on time-varying data; time-series data and video data. Several similarity retrieval methods of time-varying data are surveyed with consideration for big data analysis. These are categorized and explained according to the domain where dissimilarity is calculated: the time domain and the frequency domain. Characteristics of the methods are described. Dissimilarity based on the visual aspect of time-varying data is also referred. This could improve precision of the retrieval.
Biography
Teruhisa Hochin is a professor of Information and Human Sciences at Kyoto Institute of Technology, Japan. He received his Dr. (Eng.) from Nagoya Institute of Technology in 1995. He joined Nippon Telegraph and Telephone Corporation (NTT), Fukui University, and Osaka Prefecture University. His interests include multimedia data engineering, scientific data management, affective engineering, data models, DBMS architecture, graphical query languages, flexible data management, and archaeological data management. He has published more than 100 research papers in journals and international conferences.
Empowering Patient Through Personal Healthcare System Using Interoperable Electronic Health Record

Dr. Yeong-Tae Song
Dept. of Computer and Information Sciences
Towson University, MD U.S.A.
ysong@towson.edu
Abstract
In the U.S., preventable medical errors claim the lives of about 400,000 patients per year. Much of it is blamed for the lack of interoperable medical information at right time. Often times, personal medical information is stored in multiple clinical institutions in non-sharable format such as paper based. To provide effective and continuity of care, personal medical data need to be shared and patients must be in control of their own medical record – no decision about me without me. In this talk, I propose a model that addresses such issues. It allows patients to monitor and control their own health using medical data collection tool, ontological diagnosis support and personalized medical education. It also allows the communication with clinical institutions and physicians using standardized health record format such as HL7 CDA to implement continuity of care
Biography
Dr. Yeong-Tae Song received his master's and doctorate in computer science from the University of Texas at Dallas in 1993, 1999 respectively. Before joining academia, he has about 8 years of industry experience as a software engineer and a network software test engineer. He has been PIs for numerous research projects including Telemedicine project from NASA, electronic medical record system for the state of Maryland, and various industry projects such as smart-learning management system and Voice-over-IP network capacity measurement. His research areas have been software engineering, enterprise architecture, e-learning, and medical informatics. He has published more than 50 publications including conference papers and journal papers. He is currently an associate professor in the department of computer and information sciences at Towson University.